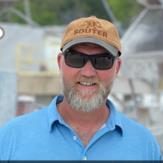 Chance Cole
President
Chance brings a breadth of experience including engineering, project investment and development, and business development in the real estate and mining industries. His passion is building teams to execute new projects. Chance has been the driving force behind the diversification of SLM's product and customer base which has led to the significantly improved operational and financial performance of the company since assuming overall management responsibilities in 2016. Prior to taking on his current role at SLM, Chance orchestrated the turnaround of a quarry near Howe, OK where he took advantage of logistical opportunities by building a rail siding at the quarry and a retail yard in Shreveport, LA to expand markets for the quarry's products. While leading that quarry from a loss to a profitable operation, Chance became knowledgeable regarding the workings of the rock business, including the importance of specifications, DOT approval, customer service and logistics. Chance holds a B.S. in Physics from University of the South and an M.S. in Environmental Engineering from Washington State University and is a registered professional engineer in Arkansas.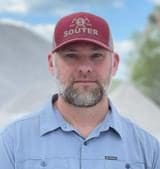 Jay Jantzen
Vide President - Operations
Jay has been the primary architect of the build-out of the production and processing capabilities of SLM since 2016 that has enabled the diversification of SLM's product line and expansion of its customer base. Prior to assuming his role at SLM, Jay rose from Permit Engineer, to Director of Engineering to Vice President of Operations at Farrell Cooper Mining Co. in only five years through his tremendous work ethic, his understanding of complex situations and ability to parse them into manageable pieces, and his skill at working with all levels of internal and external stakeholders. He has significant experience with safety and environmental issues in the highly regulated mining business and has experience with the implementation of the ramp-up, around-the-clock production requirements, cost-cutting and employee layoffs associated with the ebb and flow of business. He benefits from a general mechanical ability, likely due to growing up on a farm where he was driving a combine by the age of twelve and maintaining farm equipment a few years later. Jay holds a B.S. in Biosystems Engineering from Oklahoma State University and is a registered professional engineer in Arkansas and Oklahoma.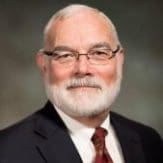 Craig Beck
Fractional CFO
Craig has over 40 years of natural resource experience as an engineer, attorney and financial executive, including the development and expansion of smaller mining and quarry operations in the Midwest and Eastern US, as well as responsibility for mine planning, new mine development, permitting, reserve analysis, land acquisition, mineral preparation and lab analysis, equipment financing, strategic sourcing and warehousing for an eight mine, 1,800 employee, 34 million ton/yr. operation in Texas. He assisted the nation's fourth largest coal mining company in its efforts to recapitalize through a $1.8 billion master limited partnership and built a natural gas production company from start-up to $100 million in two years. He originated, underwrote and managed a portfolio of senior debt through equity investments in coal mines, oil & gas development and production, wind turbine farms, and combined cycle gas turbine cogeneration power plants for a major Chicago-based financial institution. Other experience includes engineering, operational, financial and legal matters for large and small natural resource operations in the US, Canada and Mexico. He holds a BS in Mining Engineering from the Missouri University of Science & Technology, a JD from Southwestern School of Law, and an MBA in finance from Carnegie Mellon University. Craig is admitted to practice law in Illinois and Pennsylvania. He is a Certified Merger & Acquisition Advisor and a former Chairman of the Texas Mining & Reclamation Association.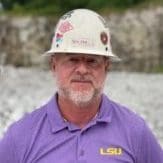 Ryan O'Neal
Superintendent
Ryan brings over 36 years of construction and mining experience. He is mechanically inclined and hands-on with an emphasis on safety and efficiency. He began as a laborer with W.H. Carder but quickly became an operator. He was a field engineer/surveyor and a superintendent for 12 years. He has been with SLM (or its predecessor) since 1999 and has been SLM's Quarry Manager since 2007, during which time SLM has received three Oklahoma Department of Mines safety awards and two Federal Mine Safety and Health Administration awards. Prior to joining SLM he successfully managed several multi-million dollar U.S. Army Corps of Engineers (USACE) projects and was a USACE certified quality control manager. He was instrumental in increasing revenue by $5 million on a Louisiana weir project and preventing the Arkansas City, Kansas levee breech during the 2006 flood. Ryan is a former United States Marine, and he attended Louisiana Tech University, concentrating on civil engineering and construction technology.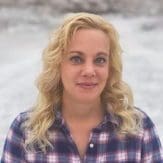 Lisa O'Neal
Director of Sales and Administration
Lisa grew up on a farm in Kansas, and brings 25 years of heavy construction industry experience. She began work with SLM's predecessor in 2003 managing all U.S. Army Corps of Engineers (USACE) reporting, operating equipment on a levee project, and moved to the Gore Quarry in 2007. She currently manages the business operations at the quarry, including customer and vendor relationships, transportation and oversees quality control. She brings over 15 years of experience in construction material testing and inspection to SLM, having performed field inspections and testing as an engineering technician for a geotechnical engineering firm, ultimately becoming their lab director. Lisa holds a BBA from Northeastern State University.